Woody Allen is one prolific film director, writer, and producer. Throughout his career, he has released a new movie almost every year. As if that weren't enough, he has also worked in stand up comedy, theater, and has written a number of books. And, even more impressive, he has always found time to dedicate to music, specifically to play the clarinet, one of his passions (Allen's love for jazz can be seen throughout his work).
It is hard to think of someone who is as prolific as Woody Allen when it comes to being an artist. He can easily blend dense philosophical topics with everyday and fantastic situations alike. One can hardly find time to watch all of his movies; I, for example, have only seen about a fourth of his filmography. However, as talented and disciplined an artist as he is, I have always found myself in a difficult position when it comes to evaluating his work.
Woody is not only a great artist. He is also a very controversial figure, and not because of the best reasons. Throughout his career, he has given us a number of motives to be wary of his persona.
The Artist and His Work
I have often found myself evaluating the work of artists while at the same time trying to avoid considering the artist's life into the equation. This has always led me to ask myself whether one should consider the artist's work strictly in artistic terms, or if one should also consider who the artist is outside his work. After all, one could argue that someone who is a bad human being cannot be a great artist. Unfortunately, that sort of reasoning sometimes does not hold. Woody is such a case.
Can the artist distance himself from his work, or should both aspects be considered integrally? How can one evaluate a work of art if one knows too much about the artist? Isn't the work of art a reflection of the artist? And if it is, isn't it necessary to know something about the artist? These are all hard to answer questions. I often find myself trying to figure out their answers to no success.
A part of me loves many of Allen's movies, but another part feels like there is just way too much controversy around him to be ignored. This, unfortunately, has made me rethink his legacy, one that, on a purely artistic level, I find amusing.
The Controversy
There are many good things to be said about Allen's work. The same cannot be said about his personal life. Throughout his career, he has been involved in some controversial events that have shaped how public opinion portrays him. Like most controversies, Allen's are not positive things. On the contrary, they are negative things that cannot be easily overlooked.
Probably the most popular controversy, the one that people remember him for, is having married Mia Farrow's adopted daughter. This comes as very controversial given that he was Farrow's partner for around twelve years. In other words, he sort of married his daughter-in-law, just that he never really was her father-in-law.
I personally find this to be very strange, but I also think that, in the end, it is something that can happen. One does not choose whom to love, and Allen is perfectly entitled to marry a grown woman, even if there was some sort of filial relationship going on. He has said that he wasn't her dad, something that, in a way, is kind of true (although still controversial).
The controversies do not end there. Allen is also known for being sexist. Throughout his movies, women in Allen's movies often find themselves portrayed in a sexist way. This is the controversy I find less serious. After all, in a movie, one has the freedom to experiment and portray specific narratives. Also, Allen often makes fun of himself, something that sets a tone for how one should interpret his work.
Lastly, the most serious controversy surrounding him (that I know of) is one that involves a case of sexual abuse. Apparently, Allen was involved in a case of sexual abuse with another of Farrow's children. This has been a dark spot in his career, one that, as of this day, has not been solved, leaving room for a lot of speculation. I personally find this incident to be the one that has tarnished his image the most.
It is in this last controversy where I often find myself in a tough place. When thinking about his work, I often cannot avoid thinking of this and the other controversies surrounding him. One thing is to like at an event as something isolated, but there seems to be too much controversy when one looks at the big picture.
My Favorite Woody Allen Movies
With that said, I leave you, the reader, to make your own conclusions. I think that evaluating an artist's work is a personal thing, one that each of us needs to do individually. Most importantly, it is an exercise in evaluating the work of art itself.
If you are thinking about watching some of Woody's best films, here are a few of my favorites.
Radio Days
This is Allen's homage to the radio. Following the adventures of a kid and his family throughout the 30s, Radio Days is a classic that dwells on topics like family, growing up, and of course, music.
Manhattan
This is probably my favorite Allen film. A romantic comedy, Manhattan is, above all a homage to the beauty of NYC.
The Purple Rose of Cairo
Set during the Great Depression, The Purple Rose of Cairo explores the possibility of movie characters breaking the fourth wall and the implications it has in our world.
Whatever Works
Having the great Larry David in its cast, Whatever Works is a story about paranoia and how terrible humanity can be. Definitely a must-watch.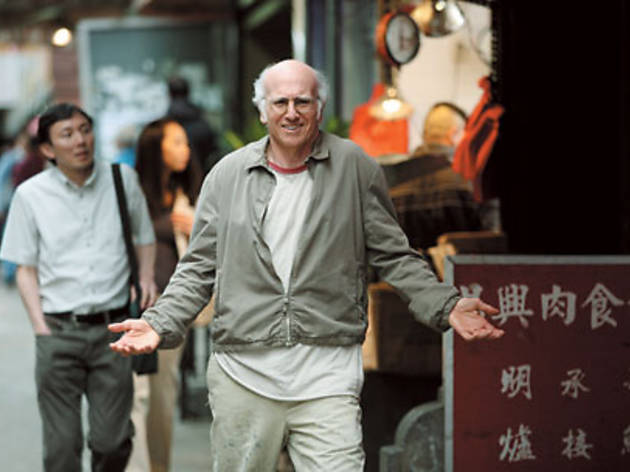 The Verdict
Like many rock n' roll musicians and figures like Michael Jackson, I find myself unable to reach a conclusion when it comes to Woody Allen. I cannot seem to find the answers to the many questions I have in terms of the artist and his work.
I do not think that certain things can easily be overlooked, but at the same time, one cannot easily leave aside the fact that, when a movie is good, a movie is good.